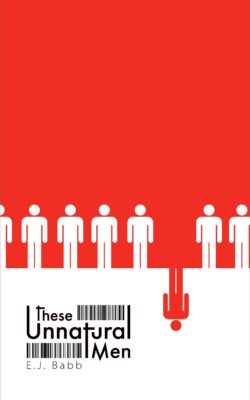 I'm pleased and excited and nervous and relieved to be able to write the following words: my debut novel, These Unnatural Men, has now been self-published.
It's a couple of weeks earlier than planned, but as everything was ready to go I didn't see the point in waiting needlessly for its release. This is mostly down to Carl Doherty at Shelf Abuse – he created the amazing new cover in less than two days, so a massive thanks to him. I honestly couldn't have asked for a better design.
The book is now available to buy on Kindle, and it will be available in paperback in a few weeks. You'll also be able to buy it in other e-book formats over the next few months. Follow my Twitter or Facebook accounts for updates as and when they come.
If you'd like to a small sample of These Unnatural Men you can read the first chapter here.
Thanks to everyone who has bought a copy so far, I hope you enjoy reading it. I was going to write 'I hope you enjoy reading it as much as I enjoyed writing it', but let's be real here – writing a book feels shit 60% of the time.