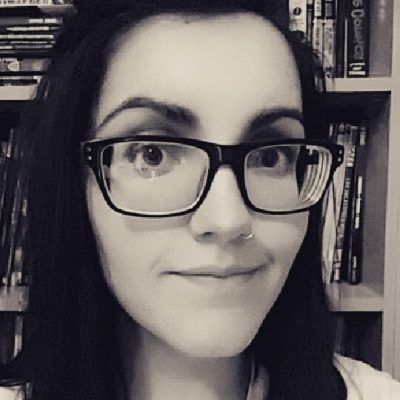 My name is Emily Babb-Doherty (pen name E.J. Babb) and I live in Southend-on-Sea with my partner, Carl Babb-Doherty, a couple of rescue dogs and a mischief of rescue rats. By day I am a Copywriter and by night, lunch break, weekend and bank holiday I am a blogger and author.
In 2012 (with a lot of help from Carl, aka Shelf Abuse) I created Dystopic to openly revel in the devastatingly savage yet beautiful world of dystopian fiction. Feel free to read the About Dystopic page for more information on the blog itself.
My debut novel, These Unnatural Men, is out now. You can read the first chapter for free on Dystopic. My collection of short stories, FOREGROUND, was released in 2020.
Got a question for me? Get in touch on Twitter.
Save
Save
Save