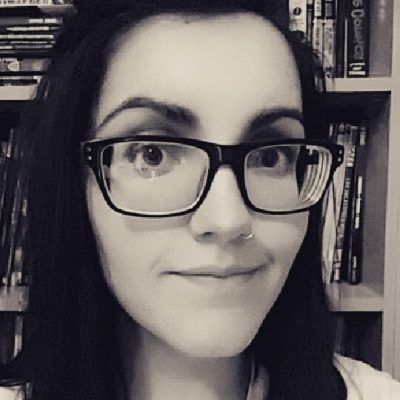 My name is Emily Babb-Doherty (pen name E.J. Babb). I live in Southend-on-Sea with my partner, Carl Babb-Doherty, three rescue dogs and a mischief of rescue rats. By day I am a Copywriter and by night, lunch break, weekend and bank holiday I am a blogger and author.
In 2012 (with a lot of help from Shelf Abuse) I created Dystopic to openly revel in the devastatingly savage yet perpetually hopeful world of dystopian fiction. I continue to write about bleak books and movies, only now with some other sci-fi and horror stuff mixed in.
My debut novel, These Unnatural Men, was released in 2018. You can read the first chapter for free on Dystopic. I have also written a collection of dark sci-fi short stories, FOREGROUND, and a Christmas folk horror novella, The Festivities of Morkwood.
Got a question? Email me.
Save
Save
Save