As a relatively poor person trying to acclimatise to life in the expensive city of Reykjavík, I was distraught to discover that trying to work or read in places such as cafés or bookshops is impossible for me – if I don't want to spend any money that is. Icelandic coffee is pretty bloody good, and I'm on a diet but I had this chocolate muffin once that tasted like a doughnut and had all this liquid chocolate inside it and was dusted with some really nice powdery stuff that was sweet but not too sweet and…ahem. I may not have mentioned this before but I think there's nothing better than a cake, a good cup of coffee and a moderately comfortable chair, and I just can't help myself when I'm in these kinds of places. Unfortunately for me Reykjavík is full of coffee shops and, although you aren't made to feel uncomfortable if you don't buy anything, I have an uncontrollable addiction. Sigh.
I was therefore forced to venture to the great outdoors to read and write until the warmth of the summer sun faded. I stumbled upon places so breathtakingly beautiful I was often distracted from whatever I was doing at the time, but it was completely worth it. Here are my five favourite reading spots, some I return to come rain or shine (I have actually sat on a bench with my Kindle and an umbrella a few times, no word of a lie).
5. Uncomfortable rocks but a pretty view, this is quite close to the city centre so my willpower must be strong if I work here…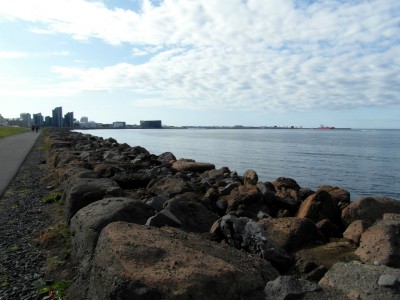 4. This is great when it's really sunny, and there are trees enveloping the area so any bitterly cold breezes don't reach me. Also not too far from my flat.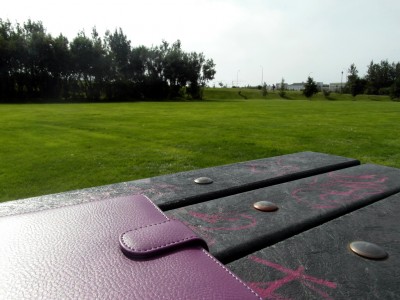 3. There's something very tranquil about this spot, perhaps because there are so many beautiful flowers. I do prefer my reading spots to be in a corner rather than out in the open, but I did love it here.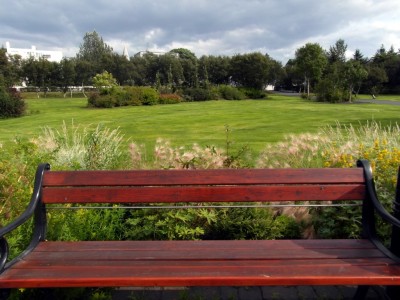 2. A very gothic atmosphere. I sat here once as it bucketed down around me, determined to finish the chapter of my book before I scurried back home. There are lots of dark paths shrowded by plant tentacles around this area, really fun to walk through. During the day time, of course, during the evening it appears somewhat rapey.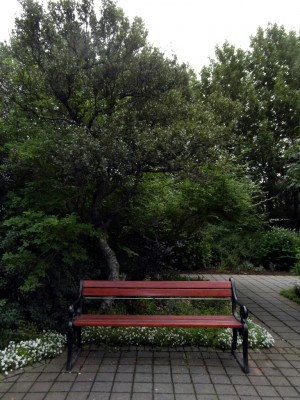 1. The most beautiful place I have ever read in, or perhaps ever been to. I didn't take much notice of my book though, I was far too busy looking out at the mountain view.