Every day for the month of June, Dystopic will be embarking on a sponsored 3-Sentence Story challenge to raise money for Animal Free Research UK (formally Dr Hadwen Trust).
Animal Free Research UK funds cutting-edge medical research without testing on animals. Animal testing is cruel, pointless and an incredibly outdated practice, yet it continues to take place on a huge scale. Over 4 million animals each year undergo horrific experiments in labs, but it's not just rats and mice – scientists test on most rodents, dogs, cats, monkeys, horses, birds, fish and cattle. Any donations you make to the cause will bring the UK another step closer to a positive future for both animal rights and advances in science.
The 3-sentence stories will be published every day right here on the blog. I have also teamed up with Pride and Glory, a vegan-friendly tattoo studio in Leigh-on-Sea, Essex, to create some fundraising targets:
If we raise £250 I will get a tattoo at Pride and Glory of the Leaping Bunny logo, which is used by companies certified as cruelty-free.
If we raise £300 I will get the tattoo, plus I will run from Westcliff-on-Sea to Benfleet (6 miles). I have a FitBit so I'll be able to publish a map of my route and how fast I run it on Dystopic.
If we raise £500+ – I will get the tattoo, plus I will run/walk/crawl from Westcliff-on-Sea to Benfleet AND BACK AGAIN. That's 12 miles of pure, unadulterated pain for your pleasure.
You can donate to my Just Giving page now by clicking here. I'd love to reach at least one of my targets with your help by July.
You can follow 3-Sentence Stories via Facebook and Twitter.
Thanks to Pride and Glory for supporting Dystopic with this challenge. Bring on June!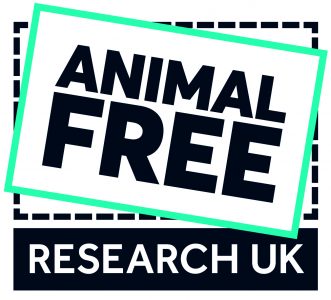 Animal Free Research UK
Animals and humans are different. In the UK in 2015, 4.1 million research procedures took place on animals. We're redefining research, investing in scientists so they can make the breakthroughs that push medicine forward without the use of animals. Since 1970, we have awarded grants to over 200 projects. These include research into cancer, Alzheimer's disease, asthma, diabetes, kidney, heart and liver disease, to name only a few. With your amazing support, we can advance human health and end the use of animals in medical research!
Save
Save
Save
Save