We're three-quarters of the way through the shit show that is 2020. It's almost over! Although, I doubt the world will suddenly become a better place once the clocks strike midnight on December 31st…
Which is why I've decided to do a little review of some of the books I've read so far this year. Why wait a few more months and do a big end-of-year review? Who knows what will happen by then? To be honest, I don't really want to think about it. All thoughts of the future lead to poisonous locust swarms and fire rain, and I can't handle that at the moment.
But I didn't want to do just any old review. I'm a big fan of word count restrictions (remember my three-sentence short stores in 2017?), so I'm celebrating the curse of 2020 with twenty-word reviews of twenty books. A challenge to write, but (hopefully) not a challenge to read.
If you want to see the full list of books I've read so far this year, check out my profile on Goodreads.
–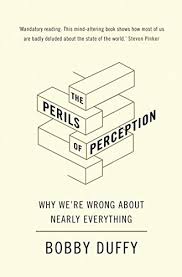 The Perils of Perception: Why We're Wrong About Nearly Everything by Bobby Duffy
Proved to me that humans are all idiots and can't be saved. Also, statistics can be fun and interesting, apparently.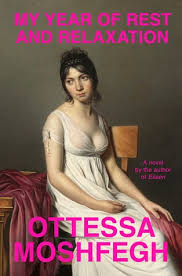 My Year of Rest and Relaxation by Ottessa Oshfegh
Hilarious in a way that made me feel deeply upset. Sharp and witty, but don't expect a joyful, uplifting resolution.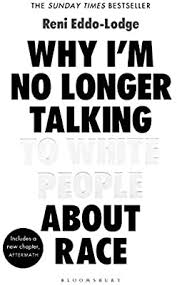 Why I'm No Longer Talking to White People About Race by Reni Eddo-Lodge
Will make even the nicest white liberal re-evaluate themselves. This book will never leave me – the blinders have been removed.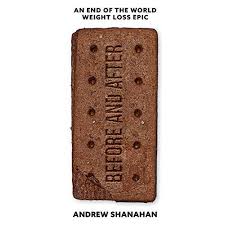 Before and After by Andrew Shanahan
The most enjoyable read of the year. It has heart, action, peril, gore, humour…and a dog. Need I say more?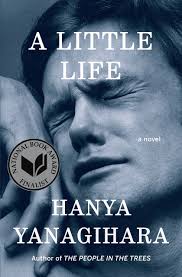 A Little Life by Hanya Yanagihara
Broke and traumatised me. Didn't want to be manipulated by this heartless, torturous book, but Yanagihara does characterisation too well.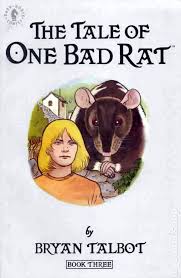 The Tale of One Bad Rat by Bryan Talbot
This also broke me. Gave me the warm and fuzzies by the end, but prepare for some unfairness and devastation.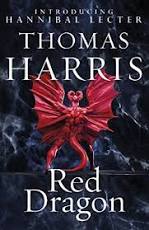 Red Dragon by Thomas Harris
Compelling, fast-paced writing. Wanted to stay in Will's head for eternity, but the Dragon was a bit of a bore.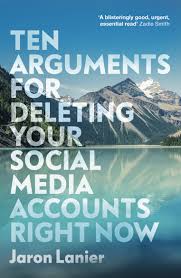 Ten Arguments for Deleting Your Social Media Accounts Right Now by Jaron Lanier
After reading I deleted Facebook straight away. Social media is a detriment to society, unfortunately creatives need it for promotion.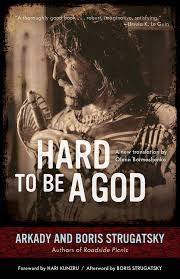 Hard to be God by Arkady Strugatsky and Boris Strugatsky
Enjoyable read. Confronts 'humanity' and doesn't hold back. Civilisation is a myth. We'll always be on the brink of barbarism.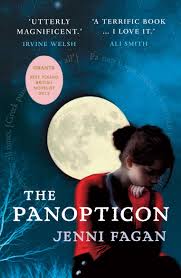 The Panopticon by Jenni Fagan
Brutal depiction of a teenager broken by the system, and for being on the wrong side of the class divide.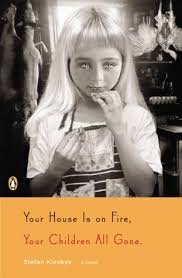 Your House Is on Fire, Your Children All Gone by Stefan Kiesbye
Yet another story proving humans are awful. Nasty, grim read, but in an entertaining way. Would make a fantastic movie.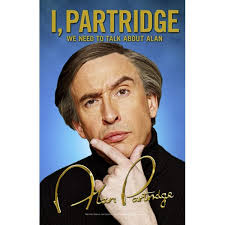 I, Partridge: We Need to Talk About Alan by Alan Partridge (Rob Gibbons, Neil Gibbons, Armando Iannucci, Steve Coogan)
Laugh out loud funny, bit of a slog by the end. Wouldn't recommend to anyone who isn't a big fan.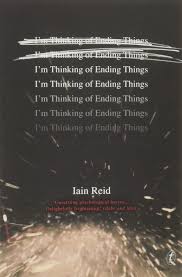 I'm Thinking of Ending Things by Iain Reid
So predictable. Over-hyped. Felt no peril. Why has it had such praise? Will watch the movie because I hate myself.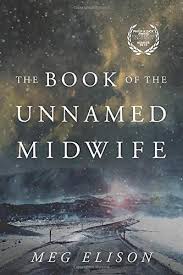 The Book of the Unnamed Midwife (The Road to Nowhere #1) by Meg Elison
Adored the characters, the adventures and the world-building. Captivatingly grim and well-written. Just don't read the rest of the series.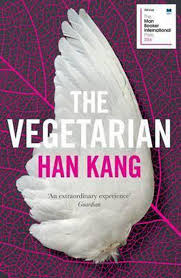 The Vegetarian by Han Kang
Unsettling and surreal. Not a book for everyone, but I loved how disturbing it was. Fascinating insight into Korean culture.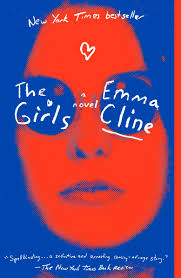 The Girls by Emma Cline
The cult wasn't desirable at any point and the main character was deeply unlikable, so I didn't care what happened.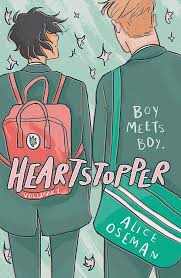 Heartstopper (the series so far) by Alice Oseman
Delightful, romantic trash that tries so hard to be liberal and to tick all the boxes, but I didn't care.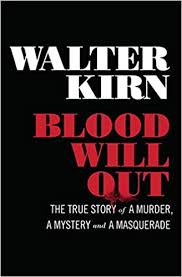 Blood Will Out: The True Story of a Murder, a Mystery, and a Masquerade by Walter Kirn
The self-obsessed, unpleasant and irritating author thought he was more interesting than the book's subject matter. Not a good time.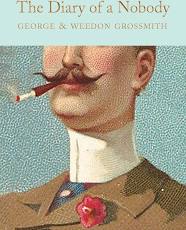 Diary of a Nobody: Humorous Account of a Bore's Pedestrian Life by George Grossmith and Weedon Grossmith
One of the funniest books I've ever read. Quintessentially English, silly and fumbly, but with a surprising bite to it.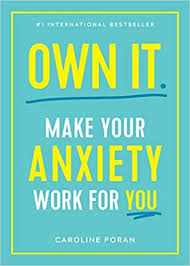 Own It: Make Your Anxiety Work for You by Caroline Foran
I usually prefer self-help books written by professionals, but this made me feel understood and I've recommended it to everyone.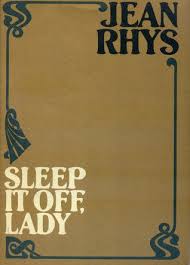 Sleep It Off, Lady by Jean Rhys
Her writing is so… fragile. Each story made me feel something different (apparently there are many different levels of sadness).
–
Well, there you have it. Twenty twenty-word books reviews in 2020. Feel free to share your own twenty-word book reviews in the comments below.
If you'd like another quick read, I've recently released a book of short stories – you can get Foreground on Amazon Kindle for just 99p.
And if you like my style and the cut of my jib, my novel These Unnatural Men is available on Amazon and Kobo. Subscribe to my newsletter below to get the first six chapters for free.