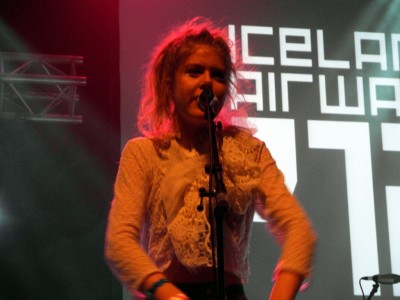 01/11/2012
Samaris at Reykjavík Art Museum
Now, not many musicians could get away with Jófríður's airy fairy countenance and her Cassie-from-Skins style dancing, but rather than seeming ridiculous she actually appears genuine and unique. She definitely has to have some sort of sense of humour to get away with it all, that's for sure.
There was more to Samaris than the lead singer's gangly, awkwardly placed arms and Victorian outfit, however. I wasn't expecting much when the trio began their set but I was converted by the end. The mix of soft vocals, beautifully played clarinet and electronic beats really blended nicely. The band were different but not pretentious, and the audience were certainly in a good mood by the end.
Although someone should really feed Samaris a little better. They all looked distractingly thin.