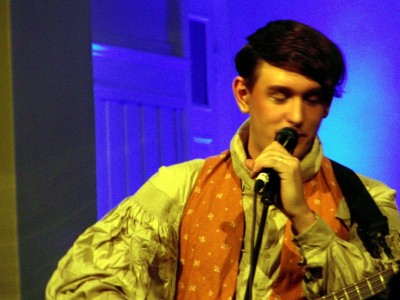 2/11/2012
Patrick Wolf at Fríkirkjan
Patrick is so incredibly dreamy…there was definitely an audible collective sigh from the female members of the audience as he played. The hour performance was incredibly effortless, proving that when there's talent there is no need for set lists, fancy stages and expensive lighting. All you need is an amazing singer, some instruments and a crowd to offer song requests.
Patrick Wolf's acoustic set was beautiful and incredibly moving. He zipped between playing four different instruments seamlessly between songs, smiling and chatting to the audience as he did so. His sister accompanied him on a few songs and her voice was so haunting that it would have brought the burliest of men to tears. The atmosphere in the church was like a big, warm, comfortable living room and it was the perfect place for this style of music.
Definitely one of the best gigs of the festival, if not one of the top gigs of my life. If you ever get the chance to see Patrick Wolf, grab the opportunity with both hands.