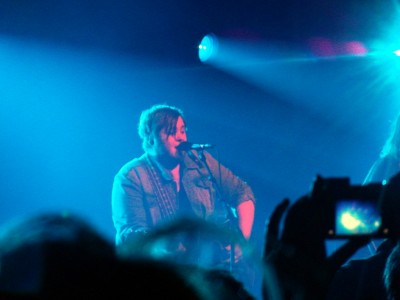 01/11/2012
Of Monsters and Men at Harpa Silfurberg
I don't really have to write anything about this band as this is obviously going to be a positive review; their current popularity certainly didn't arise out of nothing. Nevertheless, I enjoy pointing out the obvious.
The crowd for Of Monsters and Men was huge and it was a bit of an uncomfortable scramble to get a good viewing spot of the stage, but the energy and sheer talent of the band really made up for it. Although their songs have been slightly overplayed on the radio as of late, the performance showed that their music will survive the test of time.
I wish I could say something negative about their performance but I really can't. They're fun and catchy without being immensely cheesy, exactly what pop music should be about.