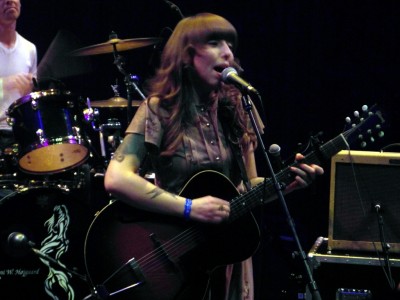 03/11/2012
Guðrið Hansdóttir at Harpa Kaldalón
If I'm being honest I had never heard of Guðrið Hansdóttir before seeing her perform in Harpa, I was merely waiting for 1860's performance that was scheduled after hers to start. Shameful really, considering how good she is.
Guðrið is a meek, shy woman from the Faroes Islands who sings folksy, indie melodies with passion and warmth. I would describe her style as picnic music personally, take that description however you will. The feeling of the performance was very casual and light, the perfect style to either start off an evening or end it.
She has a pretty voice and elegant songs, although not catchy enough to particularly stick with me. The perfect accompaniment to wine, cheese and a fireplace.