I recently ventured to Berlin to sample the city's impressive range of museums and experience its fascinating, edgy culture bred from a tumultuous past. I also went to eat my own weight in vegan food, a quest I am happy to report to have fulfilled.
I don't know whether it was just the gloomy autumnal weather, but as soon as I stepped off the plane I was confronted with a heavy, burdened atmosphere. There was an underlying sadness and I found the large, squarish architecture in and around the city centre to be oppressive and intimidating – but was that my own expectations projected onto my surroundings? Everywhere seemed in a perpetual state of mourning.
Perhaps the most sobering part of my trip was my visit to the Typography of Terror. The barrage of photographs from the Nazi era along with endless gruesome facts, horrifying statistics and painful truths left me absolutely devastated. I saw one woman openly sobbing, no doubt overwhelmed by the horrendous pain caused by this relatively short part of history.
The Berlin Wall was strange for me. Although I felt it should have been an sombre occasion it looked so flimsy, rushed and unimpressive that in a way it was almost a comical solution to the political situation of the time. How could a simple, grey wall tear apart a country? The ridiculousness of war is startling with monuments like these.
Despite its gut-renching history Berlin is beautiful.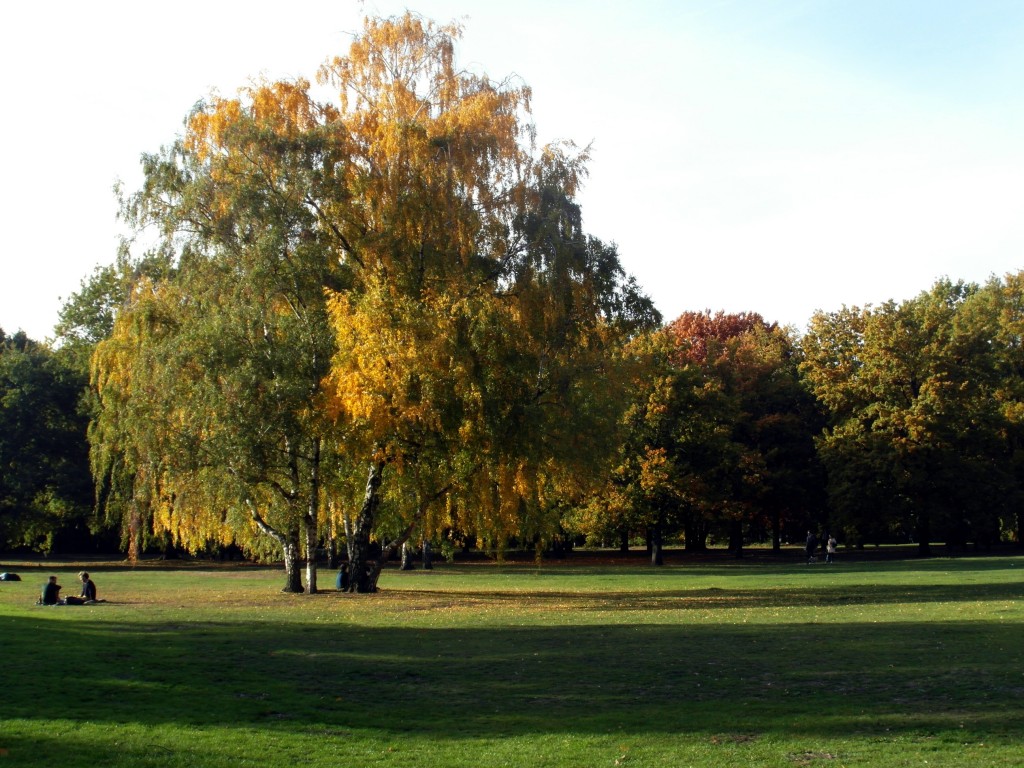 I was especially moved by the Tiergarten, which has a striking memorial dedicated to homosexuals persecuted during the war. It was oddly uplifting, which I hadn't expected.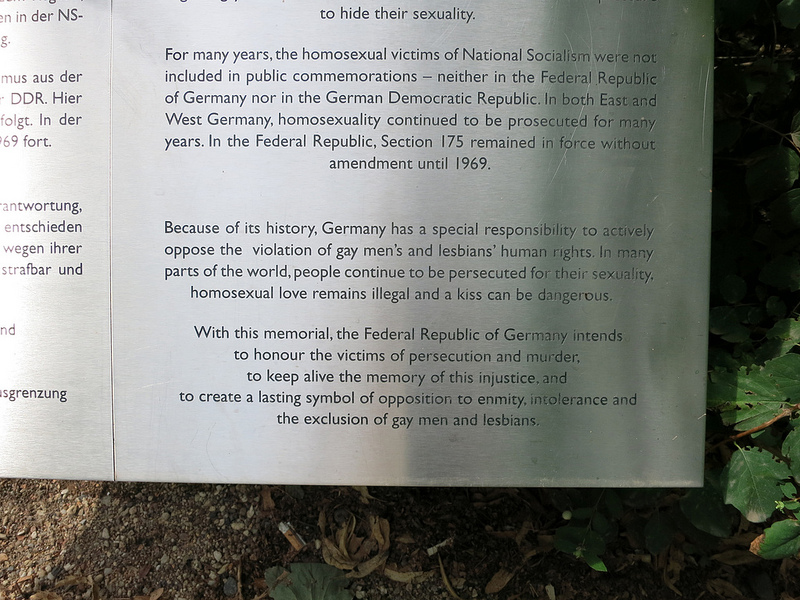 Although Berlin's monuments and museums are integral to future generations I feel the city is unhealthy, trapped in time to serve as an example for all the tragedies of war. It truly shocked me to discover how much of the city is focussed on everything relating to Nazi Germany. For me dystopian fiction and other creative expressions born from these types of events are a release from the pain and are a way of questioning past mistakes, but Berlin seemed to be suffocating within it. I believe that we should remember such atrocities in order to better our future, but nothing good breeds from never-ending regret and punishment.
Well, this blog post has been cheery so I'll leave you with this photo of a cake I had in the Fast Rabbit.