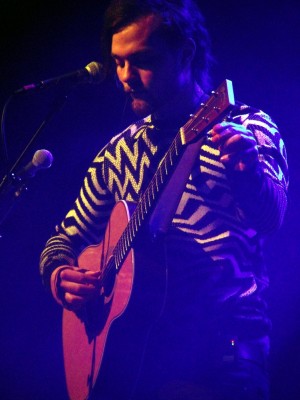 03/11/2012
Ásgeir Trausti at Harpa Norðurljós
The following statement is not an exaggeration: Ásgeir Trausti is the Icelandic Bon Iver/Jeff Buckley. You only need to listen to Sumargestur to understand why this man has dominated Icelandic radio for so many months, and he's only twenty years old.
His performance at Harpa was utterly stunning. Although the guy doesn't smile that much, his sombre face matches his dark, soulful voice. The venue was packed mostly with women so I don't think Ásgeir has much trouble with the ladies. It's usually at this point that I would separate myself from the masses and say something feminist and empowering, but Ásgeir is dreamy and I want his babies.
Nothing more needs to be said about this man, his performance was undeniably perfect. I'm pretty sure he took my swoon virginity.